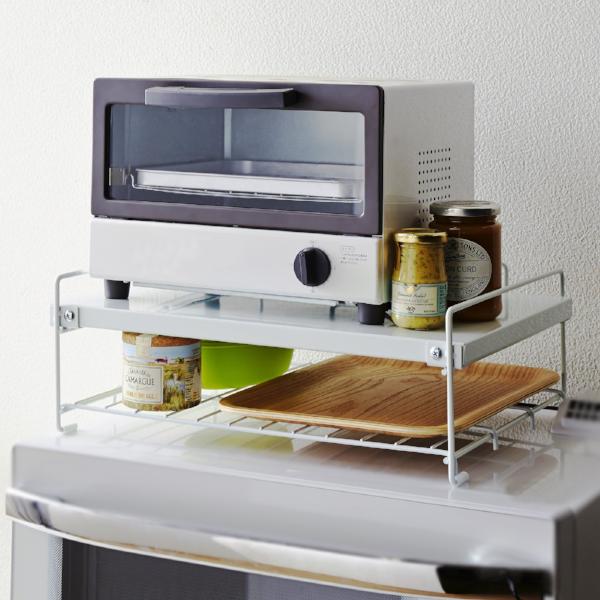 2 Tier Kitchen Storage Rack RD-1
Sold out
Original price
$74.00
-
Original price
$74.00
A 2 Tier Storage rack that can effectively utilize space in kitchen
If you are troubled by the narrowness of the kitchen and wondering how you can fit small items in a limited space, the Heian 2 Tier Rack is perfect for you!
This heat resistant 2 tier storage shelf is perfect for use with oven and toaster. Transform dead spaces into more storage capacity yet maintaining minimalist design in your kitchen. 
Load capacity: Upper shelf: 7 kg, lower shelf 3 kg, Total: 10 kg 
Dimensions (approx): Width 42.5 x High 15 x Length 31.5 cm 
Ideal for

storing kitchen appliances such as oven toaster, mixer, food processor and etc. 

Heat-resistant silicon rubber (about 200 ° C) used for the anti-skid legs
Does not wobble 
Simple design, keeps kitchen clean and tidy
Designed in Japan
Technical Details: 
Only a screw is required for tightening 
Body Weight (Approx.): 1.7 kg 
Color: White 
Material: 

Top board, luggage racks, frames: Steel, epoxy resin powder coating 
Resin component: silicone rubber 
Screws: steel plated 
Upper shelves iron plate, The lower row is a wire shelf. 
 By HEIAN SHINDO, leading home storage item developer in Japan since 1952.