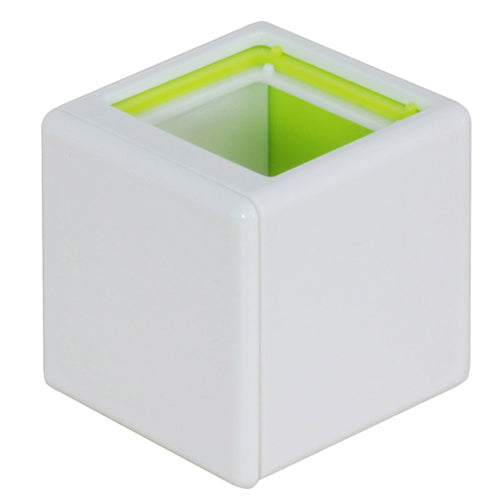 Sliding Pen Stand Green
Save

61

%
Save

61

%
Original price
$15.00
-
Original price
$15.00
The Sliding Pen Stand can extend it's capacity from 1 storage box to 3 storage boxes. Just slide to open the extra spaces you need. The Sliding Pen Stand can also go according to the amount of stationery you have. When the amount is small , you can gather compactly so that it saves space on the desk.
Material:  Plastic, Nonslip Sheet Synthetic Rubber
Dimension: (W)8cm x (D)8cm X H8cm
Weight: 226g
Designed In Japan
Nakabayahi was founded in 1923 for as a book binding business for a library and a repair business for old documents. As the company grew, it began supplying paper products like address books, photo albums, notebooks and office products such as letter case and shredders, necessary for office work and daily life.
Their current business segment has included a variety of categories such as "Business Process Solution (printing, book-binding, management of test, temporary staffing service etc", "Consumer Communication (notebook, photo album, document file, child car seat etc", "Office Compliance (office shredder, office furniture etc)", "Energy" and "Others". The wide array of products and services have been based on their technology and faith built-up through their book-binding business experience for many years.