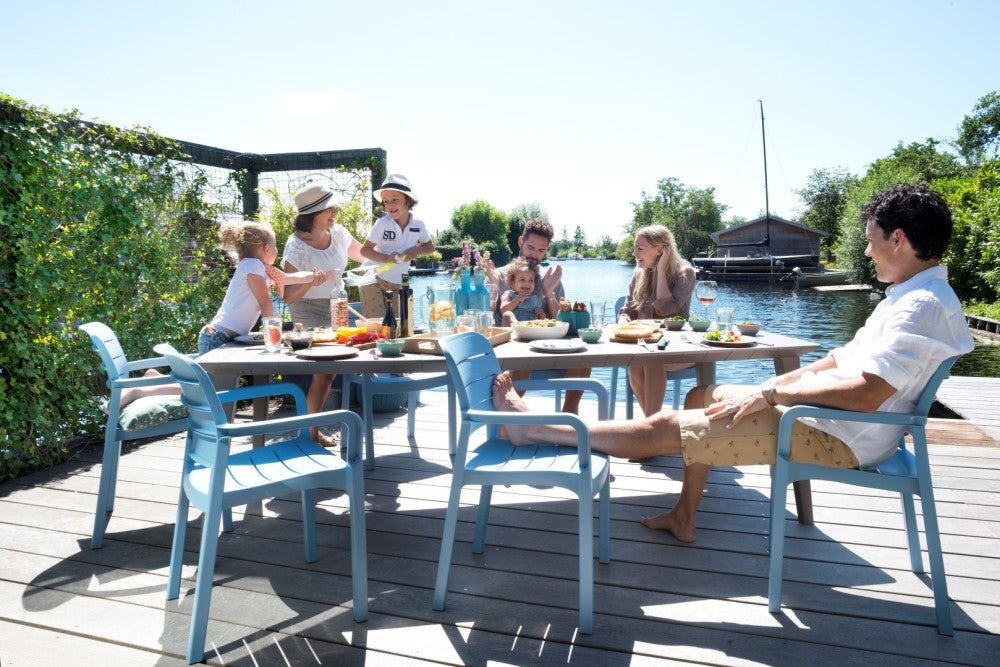 Accommodate Your Holiday Dinner Crowd With These Simple Tips

The most wonderful time of the year is upon us, so the clock is ticking to get your home prepped to host the big holiday dinner! Whether you live in a condo or a castle, everyone worries about the logistics of comfortably accommodating a potentially cramped crowd of dinner guests in their home. If your personal motto for a festive meal is "the more, the merrier" but you're short on dining room square footage, these suggestions will help you ready your home for a feast fit for a king (or an army of relatives):
A dining room buffet table is ideal for presenting a holiday spread, but not everyone has space for one in their home. To create your very own buffet line, consider the top of your media console—sans TV, of course. Store your electronics safely away to make space for stuffing, vegetables, or sweet treats. An unsuspecting separate surface frees up dining tabletop territory for guests so they have a place to sit at without having to hold their plates in their laps.
If your dinner guests include a gaggle of kiddos, ignite their imaginations by providing a picnic-style holiday dinner. Set up an outdoor picnic blanket in a smaller room with less foot traffic (i.e., TV room or den) for their own separate space away from those boring adults. Grown-ups can rotate supervisor duty while the children enjoy dinner and play pretend, too—who doesn't want to eat mashed potatoes on a pirate ship? Better yet, let them build a fort with extra sheets to dine inside.
Bring your outdoor furniture in.
If you don't have the storage to keep extra folding furniture in your home, look no further than your own backyard: bring your patio furniture indoors for an easy extra-seating solution. Outdoor furniture made out of durable material like resin or polypropylene is easily cleaned up for an inside dinner party or event. Pro tip: use a wet washcloth with a spray bottle full of a homemade half-water, half-vinegar solution for a quick and thorough wipe-clean.