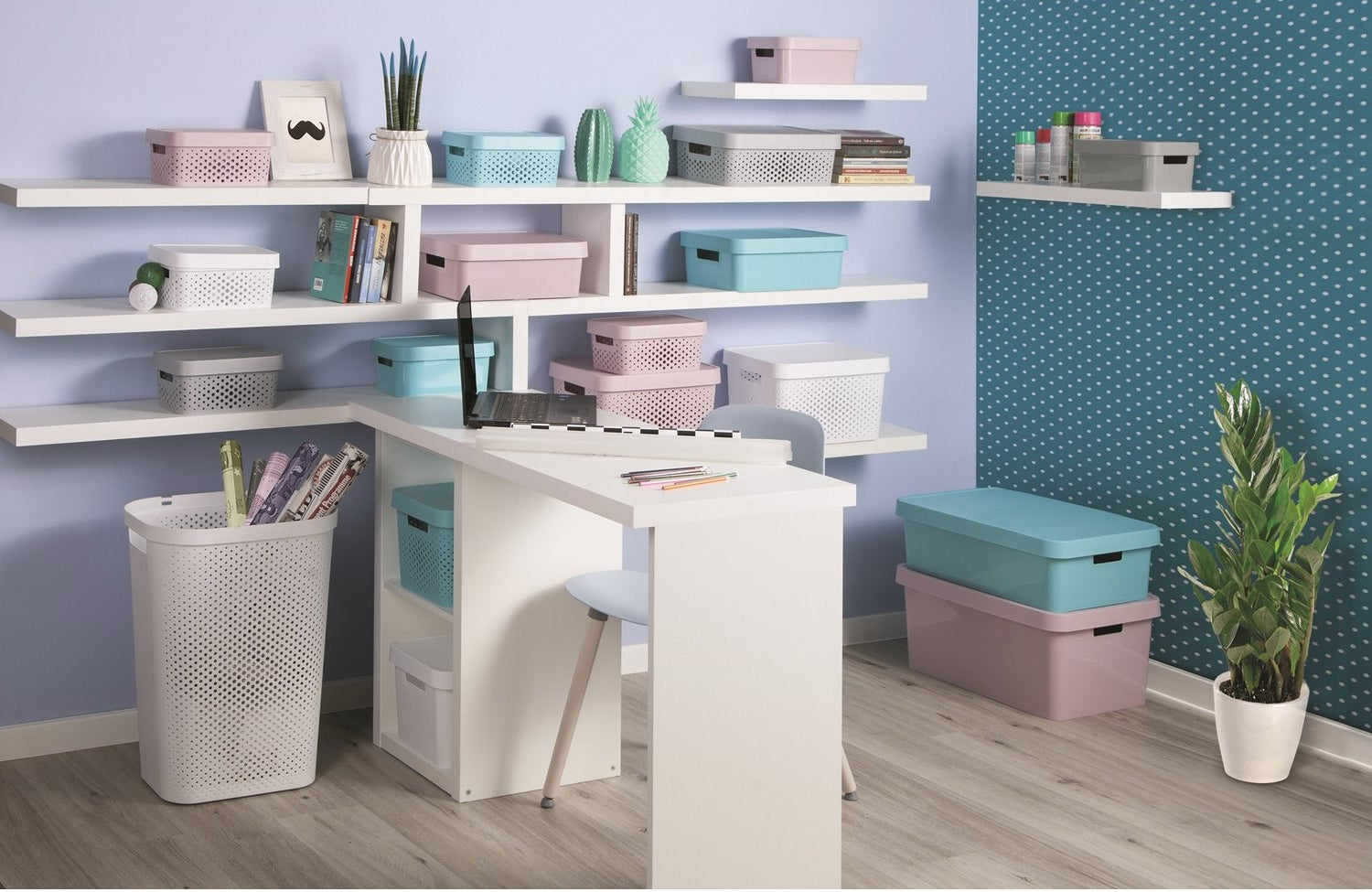 4 Life Changing Ways to Reorganize AND Decorate Your Outdoor Storage

Your garden shed should be a space that is maximized to its full potential as an outdoor storage space and design focal point. The standard garden sheds you'll find in large gardening stores are great for their functional use of storing garden tools, but they don't always provide the kind of style you want to reflect in your backyard. Luckily we've come up with a few ideas on how to transform your generic storage shed into something even more functional and attractive!



Keter Outdoor Storage Shed 6 x 6
If you'd like to stylishly declutter your garden shed, start by focusing on creating a garden workspace, keeping your garden tools off the floor, and adding much-needed storage. A great way to do this is by using color as an organization tool. Choose one of your favorite colors to use as a color that designates spaces to hang different tools. This way the color you choose acts as an organizational guide to navigate your garden shed.


Another great way to organize your garden shed is by using pegboards that are nailed to a framework attached to the studs to ensure that there's enough space between the walls and floors that you can insert hooks and pegs. Once you've done that, dedicate each space on the pegboard to different types of tools that each hold a common purpose. For example bulb planters, bulbs and bulb food can all be stored together in their designated pegboard space.


Everyone knows that color coordinated organization is the best way to not only brighten up your space but efficiently store things as well! A bright red bucket can be used to store hand tools and will make for easy spotting in the garden. A great way to label your colorful bins and buckets is to use chalkboard insets that can be easily labeled and re-labeled if need be.
A great way to get the outside of your garden shed to look as fabulous as the inside will is to give it a paintjob makeover that will match your style. A little paint goes a long way on the outside of your shed and there are some great ways to add a splash of color to your backyard. Painting the shed one color and the trimmings around the windows a complimentary color will also give it a decorative look you can't find in stores! 
Give your sheds a brand new vibe and style, our High Store, Grande and Patio storage shed all comes with DUOTECH™ walls! 
Maintenance-free garden storage shed that combines the look of worn wood with the durability of resin. 
The DUOTECH™ walls will not rust, fade, dent, or peel.
Paintable DUOTECH™ walls make customization easy.