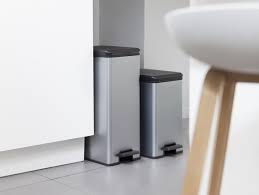 Pre-Plan Your Party Cleanup With These Simple Suggestions!
Tis the season for a fabulous holiday party in your home! So much energy goes into decorating, food prep, and drink mixing, it's easy to feel exhausted when your swinging soiree is over. Instead of feeling too spent to take on the hurricane the holiday party has left behind, eliminate post-party stress by creating a cleaning plan that incorporates easy steps to take before, during, and after the celebration. With these simple suggestions, you may even find motivation to do it all again next year:
No one wants to wake up to a huge pile of dishes in the sink only to realize that the dishwasher is sitting full of dirties yet to be cleaned. Don't get backed up—clear out places where clutter will need to be thrown the day after. Chores on top of chores are bad news, so run and unload your dishwasher, and toss the trash and recycling before the party. And don't forget to play defense: if you're looking to avoid spills on a new rug, roll it up and store it before the party begins so you won't be scrambling with a spot cleaner later.
Pickup while the party is in progress.
There's nothing worse than waking up to a day-old desert of cups, plates, and spills. Before grabbing the next glass of wine during your shindig, do a sweep of your space, scouting for discarded dessert plates and forgotten champagne flutes. You'll thank yourself for being on top of things while the party is in progress, rather than leaving the entire mess to be sorted through the next day. Plus, if you notice any major drink spills during the sweep, it'll be better for you (and your floor) to attack the spot before it becomes tomorrow's unidentifiable sticky mess.
If your kids are old enough to take the trash out or clean dishes in a sudsy sink, then you've got a built-in, next-day cleanup crew. Assign jobs ahead of time—and specify a reasonable reward for their additional assistance—so that there aren't any surprises. No children to call to service? Enlist a good friend or two to come over the next day for a casual after-party cleaning—just be sure to chill an extra bottle of wine and create a relaxing playlist to put on in the background to make the process feel less chore-like.  

Oh if you have not bought those presents for christmas, better hurry up!
Shop for gift sets, tableware and bakeware over here